Great Taste Award Judging Complete!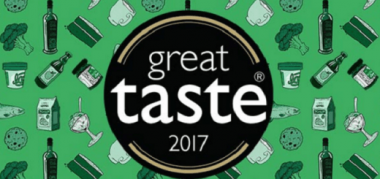 Stute Foods learnt this week that judging of the 3 products entered into this year's Great Taste Awards is complete.
Since 1994 Great Taste has been discovering exceptional food and drink and making sure that other people know about them. More than 100,000 products have been judged by expert panels who discuss the merits of each product in their search for those that deserve to be championed with the Great Taste logo.
This is the first year that Stute Foods has entered products into the world's largest and most trusted food and drink awards.
2017 entries:
Stute No Sugar Added Strawberry Extra Jam
Stute No Sugar Added Raspeberry Extra Jam
Stute No Sugar Added Fine Cut Orange Marmalade
Following the successful rebrand from 'Diabetic Preserves' to 'No Sugar Added Preserves' last year, Stute is confident the superior taste of the range appealed to the judges during the blind tasting.
The wait for results has begun which are published in August.