Stute Foods Heads East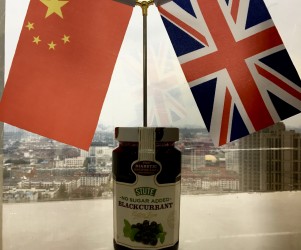 Stute Foods joined a food and drink trade mission to China in September to explore the market and meet with potential importers. The trip was organised by Department for International Trade along with their partners Santander and Milsted Langon and included visits to both Shanghai and Beijing.
Stute Foods has built a very strong export business over the last 10 years and currently exports to over 50 countries.
Laurence Hybs, Stute Foods Managing Director explained the reasons for taking part in the trade mission. "Stute Foods has a very strong presence around the world, espcially in South East Asia. China is one country we have yet to enter and we believe there is a hugh untapped market to explore. The trade mission was a fantastic opportunity to understand more about the demands of consumers and we believe our product range has a lot of potential."
Stute Foods met with 15 importers and return to the UK with lots of interest to follow up on over the next few months with the view to entering China in early 2018.