Stute Foods gains SugarWise certification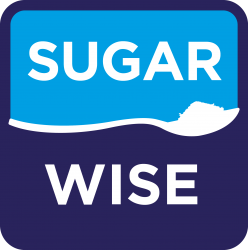 Stute Foods has gained the SugarWise certification for its No Sugar Added range of jams and marmalades. The certification guarantees that the products have been stringently tested to prove that they are low in free sugars. Having recently re-labelled its No Added Sugar range - formally known as the Diabetic range - Stute aims to further highlight the product's suitability for those following a low sugar diet and evolve the brand to help consumers make healthy diet choices.
Rend Platings, founder of Sugarwise, highlights the importance of the certification to the category; "Jams and spreads are a category in which it is particularly important to highlight alternatives with no-added sugar. Many adults and children consume large amounts of sugar at breakfast without realising it, loading their toast and porridge with sugary jams and chocolate spreads."
Speaking about the changes, Laurence Hybs, Managing Director at Stute Foods, said: "As the trend for healthier food options continues to gather momentum, we're thrilled to have gained the SugarWise certification. Labels are often confusing to consumers, with certain jams claiming to contain 'less sugar' and 'reduced sugar', but they can still pack up to 42g per 100g of jam. With the new SugarWise kite mark, in addition to the new labelling, consumers can easily pick out the healthiest choice on the shelf and be confident that our products contain no added sugar with total sugars ranging from only 2.5g to 4.5g per 100g."
Stute's No Sugar Added jams contain 95% less sugar and 30% fewer calories than other jams on the shelf. The eight-strong range includes Strawberry, Fine Cut Marmalade and Morello Cherry flavours, which are all available in 430g jars. The range is currently stocked in Tesco, Sainsbury's, Morrisons and Waitrose.