Stute Foods launches popular preserves range in three-pack format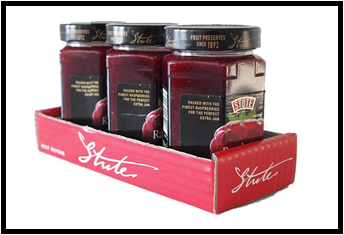 Stute Foods, a leading supplier of food and drink products worldwide, is the first company to launch its quality preserves range in packs of three.
The range comprises four jams and two marmalades: Strawberry, Raspberry, Apricot and Blackcurrant Jam and Fine Cut and Thick Cut Orange Marmalade, which are available in 340g jars.
The move to supply these in single-variety packs of three is a retail first, allowing smaller retailers and independent outlets to better cater to the specific demands of their shopper demographic.
Laurence Hybs, Managing Director, said: "A lot of the smaller shops want the choice of more tailored stock to overcome issues of reduced space, both on the shop floor and within the stockroom. Making this range available in three-packs means shop owners can save space while more accurately offering the ranges that are most popular with customers.
"There is no other company currently offering this pack size and we have had an initial positive reaction from customers."