Stute Foods to jam with Storm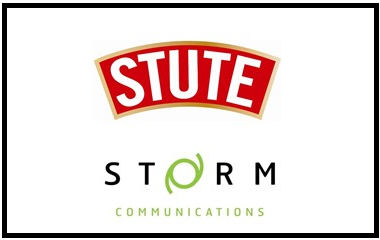 Stute Foods is thrilled to announce the appointment of London based PR and communications consultancy, Storm Communications.
Storm will be driving awareness of Stute's new and existing product ranges, including its No Sugar Added range of preserves, ideal for diabetics. Targeting the wholesale, convenience and grocery trade media, Storm will be creating noise and raising Stute's awareness and its products with breakfast takeovers scheduled at key publishing houses.
This is an exciting new venture for Stute that will look to further promote the brand in the UK and international food and drink sectors.