Stute Jams Win Stars in the 2018 Great Taste Awards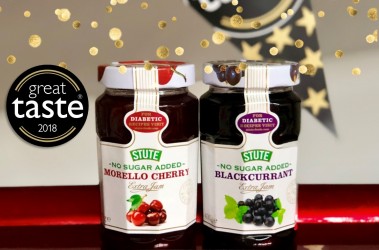 Great Taste, the world's most coveted food awards, which celebrates the very best in food and drink, has announced the Great Taste stars of 2018. Stute Foods are excited to announce that the two products that were entered this year have both won awards!


2018 Great Taste Award Winners
STUTE NO SUGAR ADDED MORELLO CHERRY EXTRA JAM - 2 Stars
STUTE NO SUGAR ADDED BLACKCURRANT EXTRA JAM - 1 Star


Laurence Hybs, Managing Director explains: "Since having won our first award last year, which was a 2-star Great Taste Award for our No Sugar Added Fine Cut Orange Marmalade, we were keen to enter 2 further products in the 2018 awards and we are very pleased to have won stars for both entries. This success highlights the great quality products we produce, especially when you consider the fact our jams contain no added sugar."


You can view all the winners by visiting the Great Taste Award website - https://greattasteawards.co.uk/.