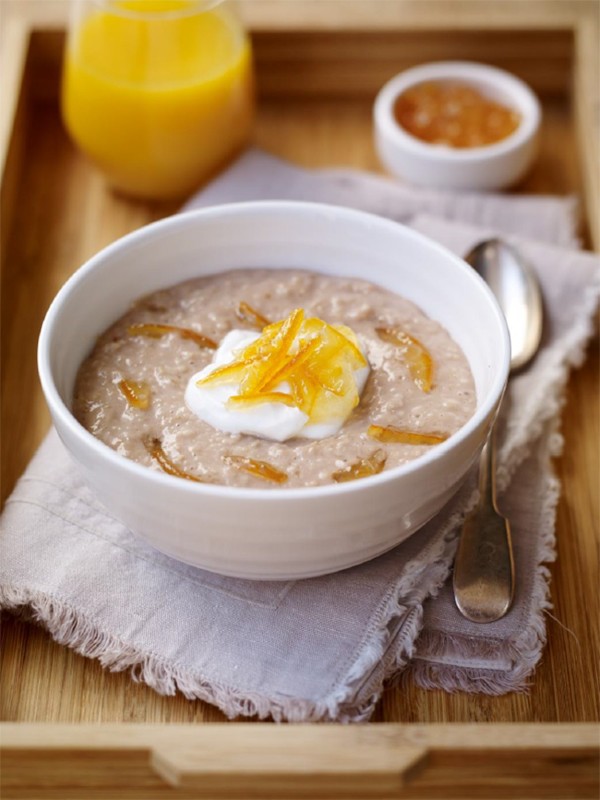 Chocolate Orange Porridge
When the weather is colder nothing beats a warm bowl of
porridge. This delicious recipe turns a traditional dish into
something a little more indulgent, but with no added sugar
marmalade and low fat yogurt there's a healthier twist.

Serves: 2 - Preparation time: 2 mins - Cooking time: 10 mins

You'll need:
100g porridge oats
350ml milk
300ml water
3tbsp Stute no added sugar fine cut marmalade
6 squares milk chocolate
2tbsp low fat greek yogurt

What to do:
Put the oats milk and water into a saucepan and stir well. Gently
bring to a simmer and cook for 5 minutes, stirring occasionally,
until the oats are plump and the porridge has thickened. If it's
too thick add a little more water.
Stir in 2tbsp Marmalade and the chocolate until the chocolate
has melted. Divide between 2 bowls and top with yogurt and the
remaining Marmalade.

Cook's tip: No need to add extra sugar or honey, the natural
sweetness of Stute Marmalade is all you need. Adjust the ratio
of water and milk to suit your taste and for a more indulgent
version add a drizzle of cream.
Overall rating