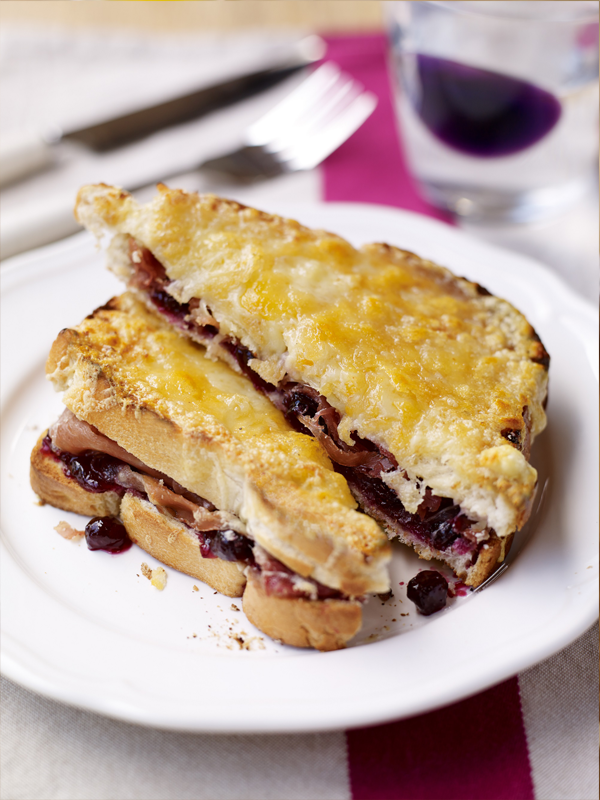 Fruity Croque Monsieur
The sweet blackcurrant jam, salty ham and grilled cheese
sandwich hits the spot as a great weekend brunch

Serves: 2 - Preparation time: 5 mins - Cooking time: 10 mins

You'll need:
4 slices of white bread
2 tbsp Stute no added sugar blackcurrant jam
4 slices good quality prosciutto
150g gruyere cheese, grated

What to do:
• Line your grill pan with foil and heat the grill to hot. Toast one
side of the bread then set aside 2 slices to bread and spread
the untoasted side of the remaining 2 with Jam.
• Top the jammy bread with prosciutto then half of the cheese.
Put back under the grill for 1-2 minutes until the cheese is
bubbling. Put the reserved toast on each sandwich, toasted
side up, and press down to squish everything together.
• Top with the remaining cheese and return to the grill for the last
time. When the top is bubbling and browned remove from the
grill pan, slice in half and serve.
Overall rating