News by Stute Foods
Welcome to our News page where you will find our latest news and articles.
If you would like further information about any of the stories below please get in touch via the 'Contact Us' website page.
29 March 2018
Stute Foods, the Bristol based food and drink manufacturer has announced the launch of a new range of 1 litre juice drinks. The range of 4 new varieties are available immediately and include Apple & Mango, Orange & Passion Fruit, Apple & Raspberry and Mango & Melon. The launch adds to an already impressive portfolio of jams, juices and spreads the company already offers. The range is now officially available to order.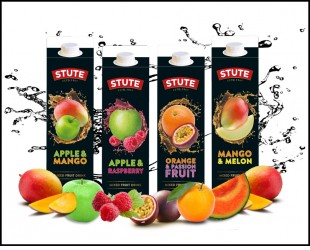 1 February 2018
Stute Foods has been a supporting member of Sugarwise for 1 year and to mark this milestone the company will now include the Sugarwise logo on all 8 varieties on it's No Sugar Added Jams and Marmalades. Stute Foods is the only jam on the market that has been certified with Sugarwise marque. Sugarwise approved products have gone through extensive testing to ensure consumers can be confident that products are low in sugar.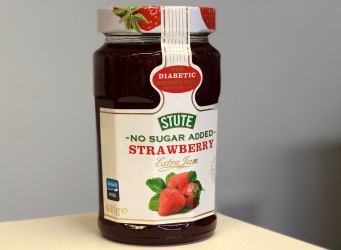 2 January 2018
Stute Foods is proud to have been named Insider Media's International Business of the Month for January. Stute Foods has increased its export business by almost 300% over the last 5 years with its products now found in over 50 countries around the world. Stute Foods will be continuing to target new markets in 2018 by focussing on the Chinese market and further developing sales in South East Asia.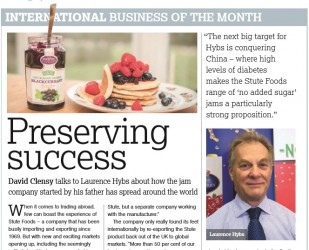 16 November 2017
Stute Foods will be exhbiting at this years Food Matters Live exhibition at Excel, London taking place between 21st-23rd November 2017. Food Matters Live is the UK's only cross-sector event bringing together the food and drink industry, retailers, foodservice providers, government and those working in nutrition, to enable collaboration and innovation to support a sustainable food landscape for the future.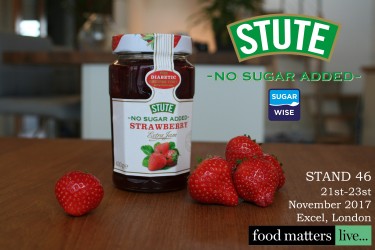 30 September 2017
Stute Foods joined a food and drink trade mission to China in September to explore the market and meet with potential importers. The trip was organised by Department for International Trade along with their partners Santander and Milsted Langon and included visits to both Shanghai and Beijing. Stute Foods has built a very strong export business over the last 10 years and currently exports to over 50 countries.