News by Stute Foods
Welcome to our News page where you will find our latest news and articles.
If you would like further information about any of the stories below please get in touch via the 'Contact Us' website page.
9 November 2016
Stute Foods have partnered up with The Diabetes Guide 2016 to help raise awareness. The Diabetes Guide will be available as a free supplement in the Mail On Sunday on 13th November 2016 in certain regions of the country. You will also be able to view it online by visiting www.diabetesguide.co.uk.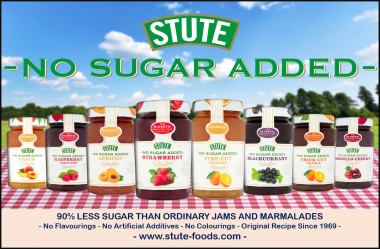 3 October 2016
On Friday 30th September 2016 Stute Foods teamed up with Tesco for a cream tea world record attempt for Macmillan cancer Support. Stute Foods supplied its range of jams and marmalades as the event aimed to set a new record for the most people to have a cream tea in one place in one sitting, which previously stood at 735 people...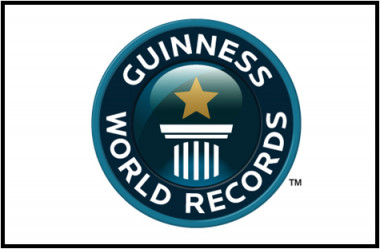 12 September 2016
Stute Foods will be visiting SIAL Food Exhibition in Paris on Tuesday (18/10/16) and Wednesday (19/10/16). We have a number of meetings lined up with current and potential customers and view the exhibition as a great networking opportunity for future business. We will have details on our full range including Jams, Marmalades, Juices and Spreads as well as our newest offering – BWaffle. For more information please do not hesitate to contact us.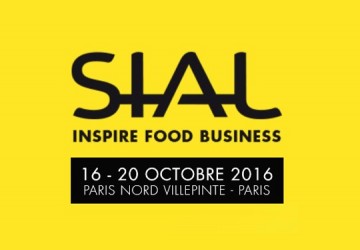 8 August 2016
BWaffle at Speciality & Fine Food Show 2016! Stand number 2050/a. Between 4th-6th September Stute will be further promoting BWaffle, the latest addition to the product range that was launched in the UK last month. Stute's BWaffle are individually wrapped sugar coated ambient waffles that are great for on-the-go snacking. Find out more about BWaffle in the Products Section of our website.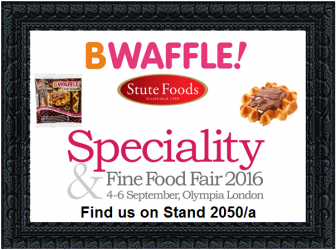 10 July 2016
Stute Foods Launches BWaffle! An ambient sugar coated waffle that is the perfect on-the-go snack. The launch is Stute's first venture into the impulse snacking sector and early sales have been extremely positive!