News by Stute Foods
Welcome to our News page where you will find our latest news and articles.
If you would like further information about any of the stories below please get in touch via the 'Contact Us' website page.
3 May 2017
Stute Foods learnt this week that judging of the 3 products entered into this year's Great Taste Awards is complete. 2017 is the first year Stute products have been entered and results are published in August.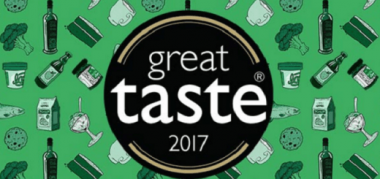 24 January 2017
Stute Foods has gained the SugarWise certification for its No Sugar Added range of jams and marmalades. The certification guarantees that the products have been stringently tested to prove that they are low in free sugars. Having recently re-labelled its No Added Sugar range - formally known as the Diabetic range - Stute aims to further highlight the product's suitability for those following a low sugar diet and evolve the brand to help consumers make healthy diet choices. Rend Platings, founder of Sugarwise, highlights the importance of the certification to the category; "Jams and spreads are a category in which it is particularly important to highlight alternatives with no-added sugar. Many adults and children consume large amounts of sugar at breakfast without realising it, loading their toast and porridge with sugary jams and chocolate spreads."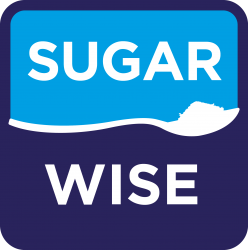 9 January 2017
Stute Foods is proud to announce that the company has rebranded it's range of Diabetic Jams and Marmalades. They will now be branded as No Sugar Added jams and marmalades. While the product description has changed, the range retains the original jar and label shape as well as the recipe, which dates back over 45 years.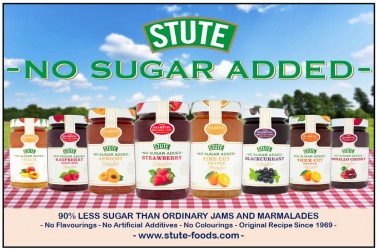 25 November 2016
From November 2016 Major Supermarket Morrisons has doubled its listing of preserves from Birstol based supplier Stute Foods. The chain has added three further flavours of Stute Foods' No Sugar Added jam preserves and marmalades to the three it already carries.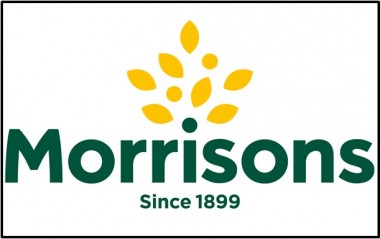 17 November 2016
Stute Foods has taken the decision to expand its presence on social media by creating an account on Twitter (@StuteFoods). In addition to being able to read about the company's latest news and updates on its website and LinkedIn page, Twitter offers customers and stakeholders the opportunity to keep track of what Stute Foods has been up to as well as view recipe ideas, topical comments and take part in competitions.